Remote Technology Support Done Right, Since 2002
Home
Contact Me
What can you get for free today? The list is pretty slim, so after almost 40 years in Technology, I am giving back to my Residential Customers, their friends and their relatives. Free Remote Technology Support that includes: Systems cleaning, Tuneups, Virus and Malware Removal, Home Network Support, Printer Setup, WiFi and Wireless Devices and more. See Services Provided below for a complete list. All you need is a good Internet Connection. And if you felt I did a great job for you, please click on the Donate button above and enter any denomination you want to keep my free services going! And, "No." you do not need to donate anything to get my services!
Infections Are More Pervasive Now Than at Any Other Time
If money is of no concern, and you want the best protection money can buy, there are lots of selections to choose from. But if you're like to rest of us, we want the best protection we can get for the least cost. Well how about Free! There are several well known and fairly robust products to choose from such as AVAST and AVG. But whichever free product you wind up with, make sure you are downloading and installing the FREE version and not a FREE TRIAL version. Also, as with any reputable installer, make sure you UNCHECK any boxes pre-checked for you.
Professional Remote Fees
Mike McCarthy

ITC

Prescott Valley, AZ

602-684-7501

mike@itcaz.com
While not required, any donation you can make will go a long way in keeping my support services affordable to everyone!
Hourly Rate – $95.00
Satisfaction Guaranteed!
Electronic Invoicing
Payment Methods
Check
Debit or Credit Card
Services Provided
* Virus, Rootkit and Malware Removal
* System Cleaning and Tuning
* System Optimization
* Disk Optimization
* System and Network Security
* Data Recovery/Retrieval and Transfers
* Disaster Prevention, Backup and Recovery
* Wireless and Cabled Networks and Network Administration
* Cable and DSL Modems, Switches and Routers
* Printers, Scanners, Faxes and more
* Windows OS (XP and above) Administration
Industries
* Firestations/Departments
* Auto Dealerships & Repair Shops
* Home Building
* Home Improvements
* Medical Professionals
* Dental Professionals
* Legal Professionals
* Real Estate Brokerage
* Property Management
About Me
I have led technical teams in MIS, IT Support, Network Operations Center (NOC), Customer Support, Customer Service, Call Center, Software Development, Q&A, Technical Writing, and Software Release.I have developed and mentored quality teams of up to 75 indirect contributors (and 5 direct) supporting over 4,500 customers world-wide in a number of industries including Manufacturing, Software Development, Application Service Provider (ASP), Specialty Services, and Biotechnology. Among the most notable companies were ADP, Altos Computers (now known as Acer), Cadence Design Systems, and Genentech. I have received many awards for my quality leadership skills in attracting and retaining the best professionals in the industry.
After 15 years in IT management, and over 20 years in Information Technology and Management Information System I relocated to Phoenix, Arizona. In 2002 I began my own technology consulting company specializing in technology support for residential, home office, small office and small to medium businesses including auto dealerships, doctors, dentists, attorneys, and home builders to mention a few. I now reside in Prescott Valley, Arizona.
My client base exists solely through client referrals and recommendations where I enjoy high praise for my knowledge, expertise, professionalism and ethics.
ITC
What Others are Saying About Me

Reviews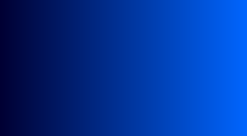 Most Commonly Asked Questions
Free Antivirus Software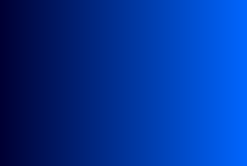 MS Defender (Comes with Windows 8)